There is nothing more invigorating than feeling the salty, crisp autumn winds on your skin as you sail away. Cruising in October and November has its own advantages, but it also needs its own checklist so you can be warm and safe. Discover amazing fall destinations for your sailing trips and the necessary equipment and gear to help you enjoy the uniquely satisfying experience of sailing in October and November. 
Usually when we think about sailing, we picture golden sun kissed beaches, watersports, picturesque islands and warm summer breezes. But cruising in the fall has its own magical ambience and here are a few reasons why:
Everything is quieter:
Since cruising in October and November is not so popular, marinas are less crowded and so are most of the destinations.
Cyclades islands
   is an ideal destination for sailing in October due to weather conditions and you can also enjoy chilled walks through the idyllic pathways and picturesque villages. Greece has so many treasures that summertime is not merely enough time to discover them.
Dodecanese
and the
Ionian Islands
are ideal in the fall if you are a sailing afficionado and wish to discover beautiful landscapes, off the beaten track islets and historical sites. The
Saronic Gulf
with the warmth of the waters maintained throughout October and November, will definitely win your heart with its natural beauty, unspoiled, friendly small ports and peaceful anchorages.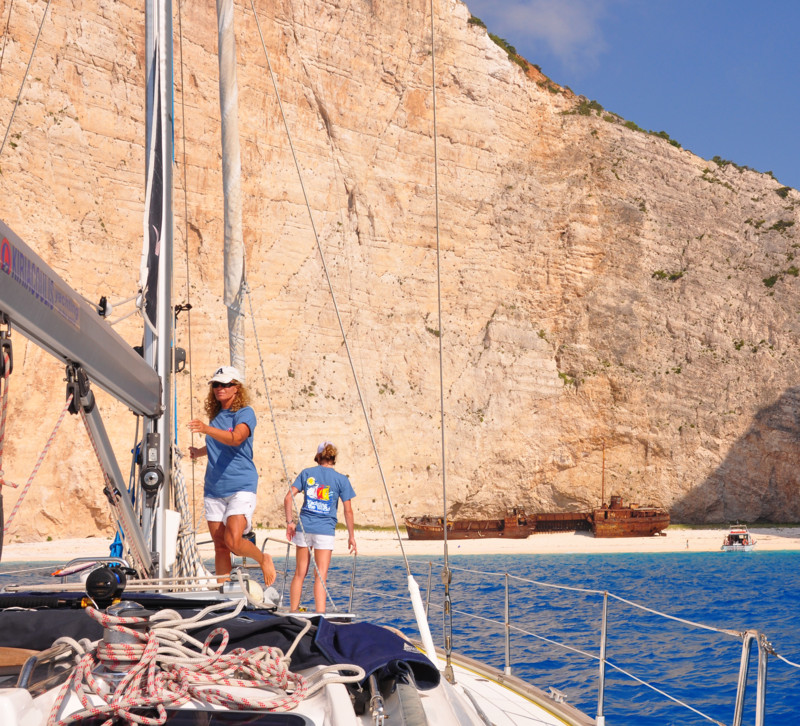 Ideal weather conditions:

Sailing in the fall, in Greece, gives you the opportunity to enjoy the renowned warm weather without the extreme heat. Most of the days you can still enjoy a dive into the azure waters, and you will be starstruck at night as you gaze the flickering stars. 
More destinations:
Fall can also be an exciting time to visit other parts of the Mediterranean Sea. The best time to visit the
French Riviera
without the crowds of high season is during October. The Mediterranean sea still maintains a warm temperature so you can sail along
Sicily and the Aeolian islands
or  the
Gulf of Naples
. During fall, most skilled yachtsmen prefer the Mediterranean since there are no risks involved due to the mild weather with low to moderate winds and warm water, amazing navigation maps, numerous harbors, and a variety of repair and fueling services. Now if that doesn't add up to a peaceful and relaxing sailing trip, what would?
Even though sailing in the fall is a unique experience, it is recommended to be more careful with your equipment to ensure your safety and make the most of your sailing trip. Here is a checklist of a few items that would be more useful during autumn months: 


• Waterproof Jacket
• Waterproof Pants
• Neoprene Wetsuit
• Warm Hat
• Socks
And of course, your favorite bathing suit and sunscreen!
Fall is a great opportunity to enjoy sailing with ease and comfort.
Book
your sailing trip for October or November and create unforgettable memories in the Mediterranean Sea.