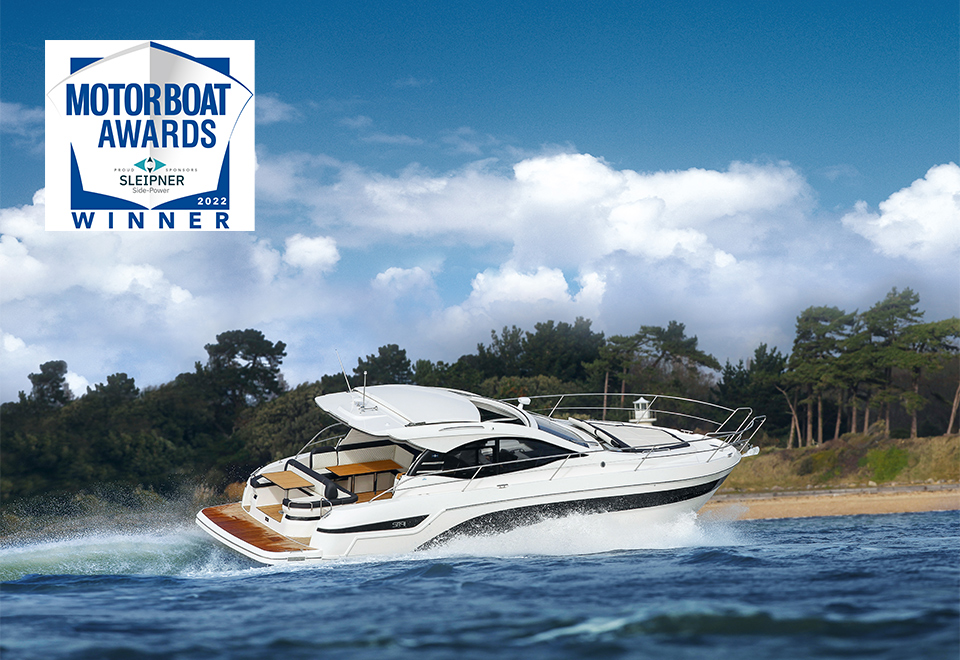 WINNER: The BAVARIA SR41 was voted Motor Boat of the Year 2022
It was thrilling until the very last moment: 34 finalists were nominated for the 2022 Motor Boat Awards by the renowned British Motor Boat & Yachting magazine.
But the jury's decision was clear: In the category of sportscruisers up to 45 feet, the BAVARIA SR41 is the Motor Boat of the Year 2022.
We are of course very proud!
Winning this important award for the yachting industry shows that we have taken the right path with the BAVARIA SR-LINE. Now we are preparing our new BAVARIA SR36 to impress even more customers and of course, we hope for further awards for the boats of our SR-LINE.
A big thank you goes out to the jury of Motor Boat & Yachting, our designer Marco Casali, the whole development team of BAVARIA YACHTS and the team of Clipper Marine, who made the decisive test of the SR41 by the Motor Boat & Yachting jury possible.