Event in Bordeaux: launching of the SEVENTY 8 No. 1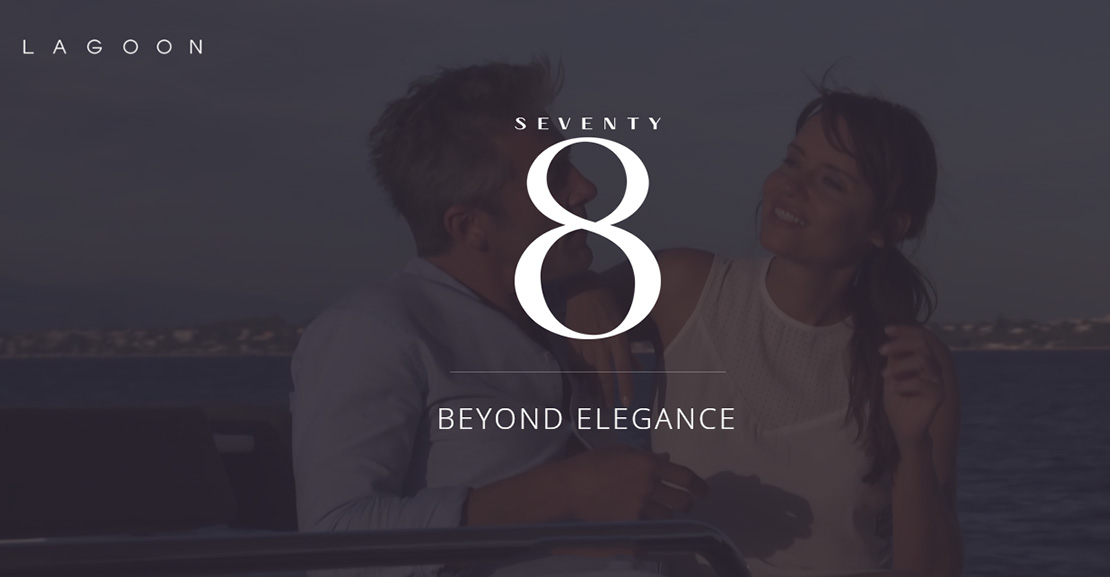 The SEVENTY 8 No. 1, the largest Motor Yacht ever built by Lagoon, has just been launched. After more than two years of study and construction, the flagship yacht was placed in her natural environment on May 19.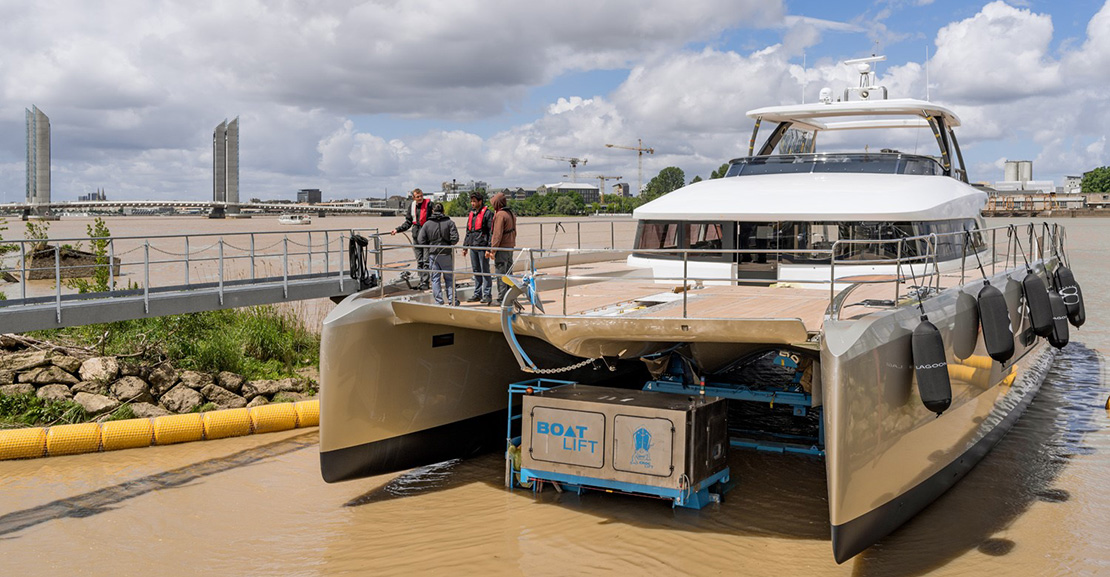 It is with great pride that all the yard's employees were present at the event to inaugurate the new Lagoon giant. The SEVENTY 8 will then be tested from every possible angle and finalized for her departure to the Med.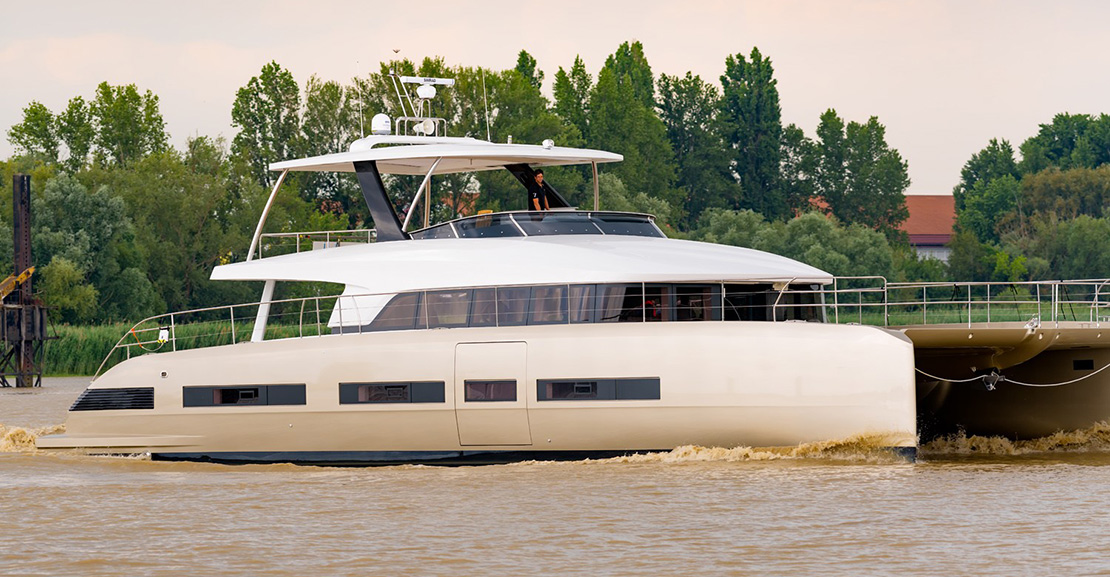 Behind the elegant and refined lines of this great yacht, conceals unparalleled comfort and autonomy that will seduce every blue water cruising enthusiasts. Luxury, calm and voluptuousness are combined in this model: the power of her engines gives way to the wake of her hulls on the Garonne river. Her performance is in line with her destiny of "fast long range cruiser catamaran". The SEVENTY 8 is indeed a fine example of the French expertise from Lagoon.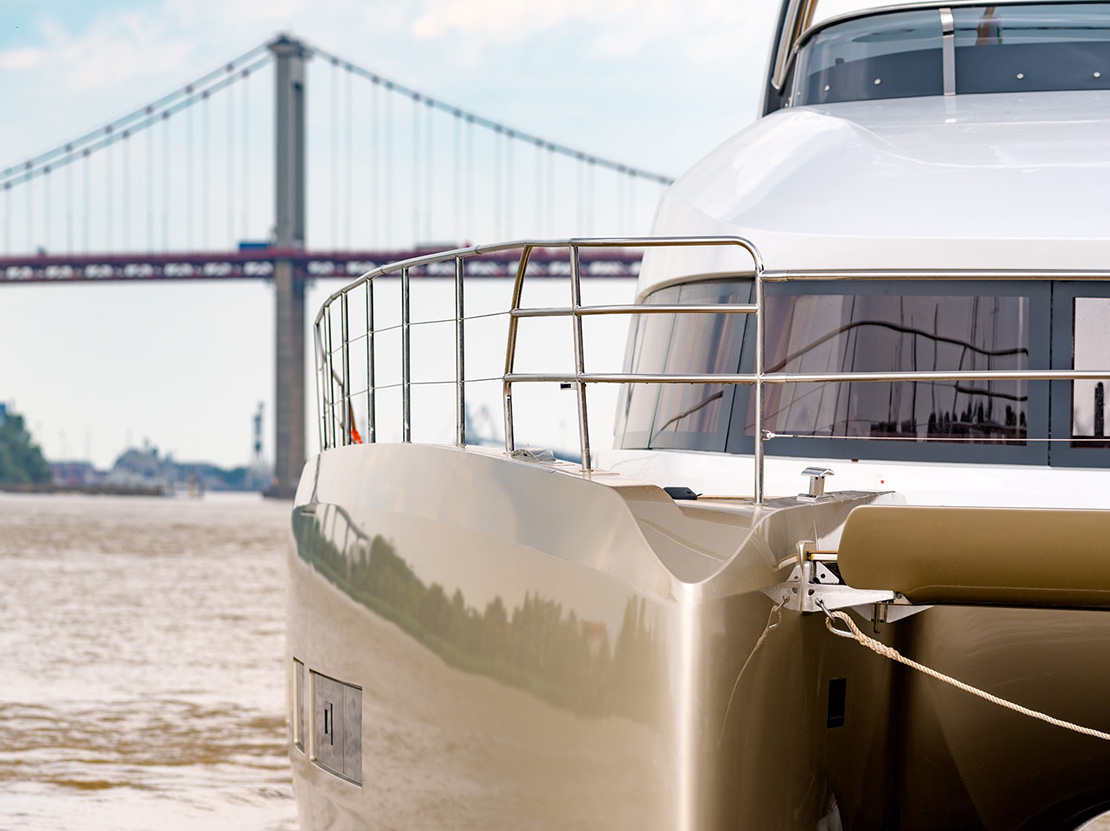 Once the tests are completed, the SEVENTY 8 No. 1 will be unveiled next September for her world premiere at the biggest boat show in Europe, the Cannes Yachting Festival.