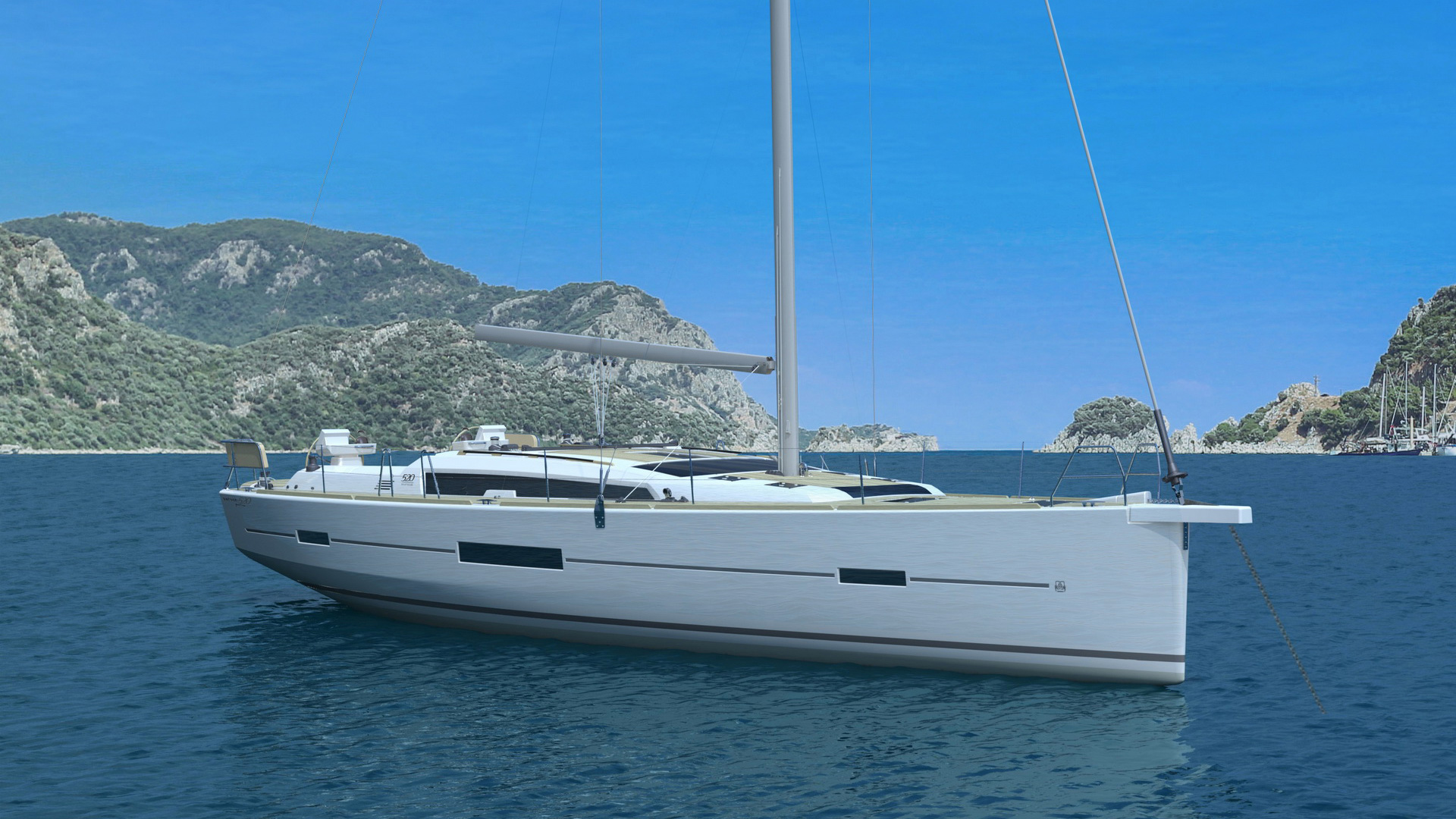 New Dufour 520 Grand Large
Dufour Yachts unveils the launch of the Dufour 520 Grand Large, last model of the range that will be presented at Yachting Cannes 2017.
After the huge success of the 56 and 63 Exclusive, the Dufour Yachts yard consolidates his active position on the market with an average of two new models launched per year. The architect Umbeto Felci and Dufour product team have many great surprise in store to come with this Dufour 520 Grand Large millésime.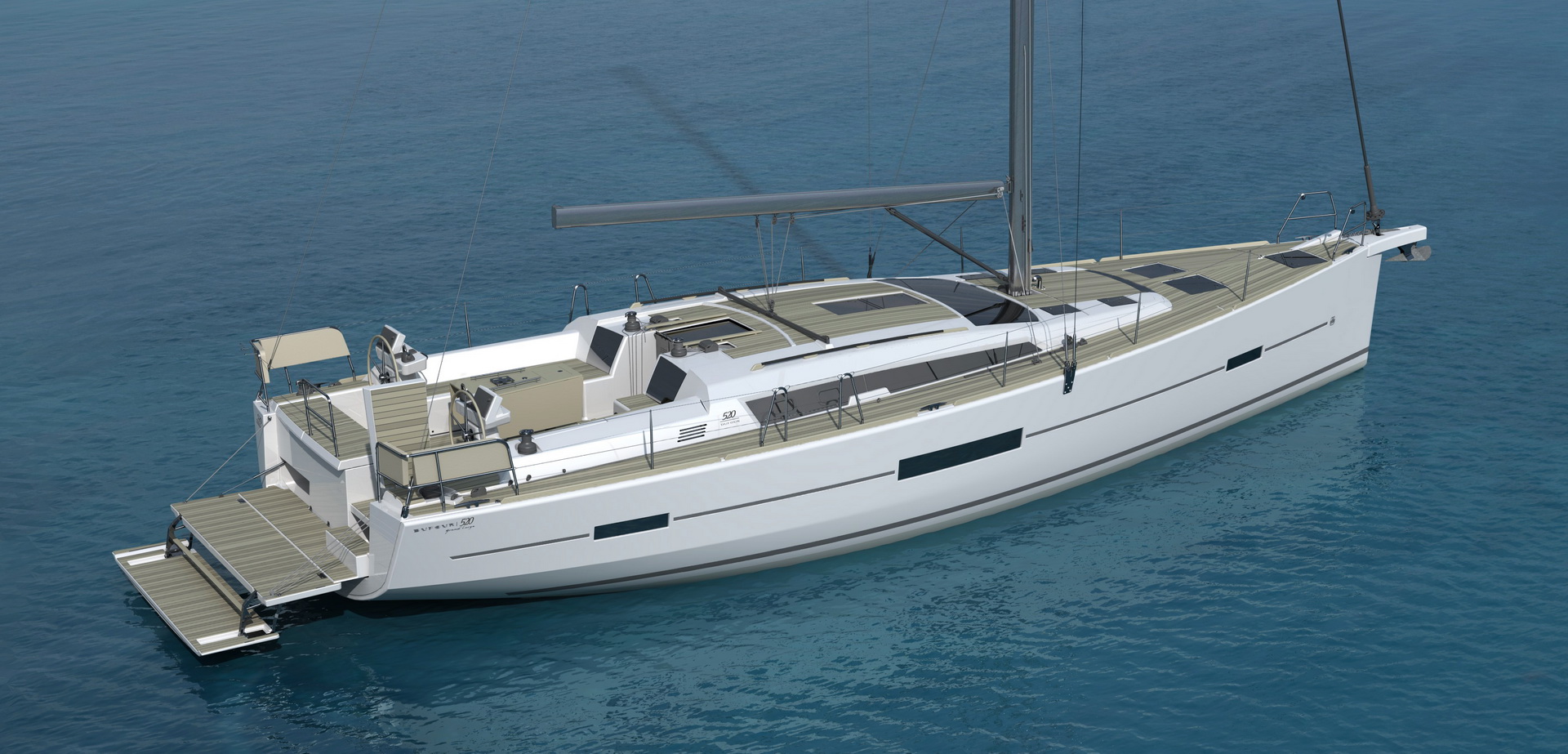 We wanted to develop and enrich the fundamentals of a sailing yacht : functionality, comfort and security.
Salvatore Serio
Chairman and CEO Dufour Yachts
In line with Grand Large philosophy, the cockpit is closed by aft seats which also have the advantage of hiding the famous barbecue and his sink. The new cockpit table on stainless steel feet included a 39L drawer fridge hidden under the table tops. The aft central seat flips by 180° to offer an additional seat around the table. Helm station is equipped with an elegant and functional pod console which uses all navigation equipment and optional electronic engine remote.
The Dufour 520 proposes a exclusive innovating aft platform with double level. The system is removable and perfectly integrated aft hull.
New teak wood *
New parquet floorboards *
New side panels "Grey Soft Touch" with integrated blinds *
New luxury cushions *
New saloon table on electric foot modular in 3 positions ( low – high closed – high open )
New layout with lateral modules
Free passage around bed
Tissue dressing around bed
2 plugs sets 220V (ou 110V) / USB + switches on bed head
Led lighting in wardrobes
Courtesy lights on floor
New layout with separate beds + additional module for double bed
Lateral module with storage – hull side
Open and closed shelves modules at aft cabin
2 plugs sets 220V (ou 110V) / USB + switches on bed head
Led lighting in wardobes
New work plan with Corian credenza
New top bassin – homogenized on all heads
New taps and shower
New heads accessories