Black Friday becomes Black Week.
Make a booking this Black Friday, November 27th, and we will offer you an extra discount of 3%.
Even if you lose the day do not worry.
We will keep the offer active until December 4th.
There is no restriction to the destination or to the calendar year. Choose the destination you desire and your convenient days.
Also, all currently running discounts remain active, so this is an extra discount to the already lowest market prices.
Contact us via email at: charter@kiriacoulis.com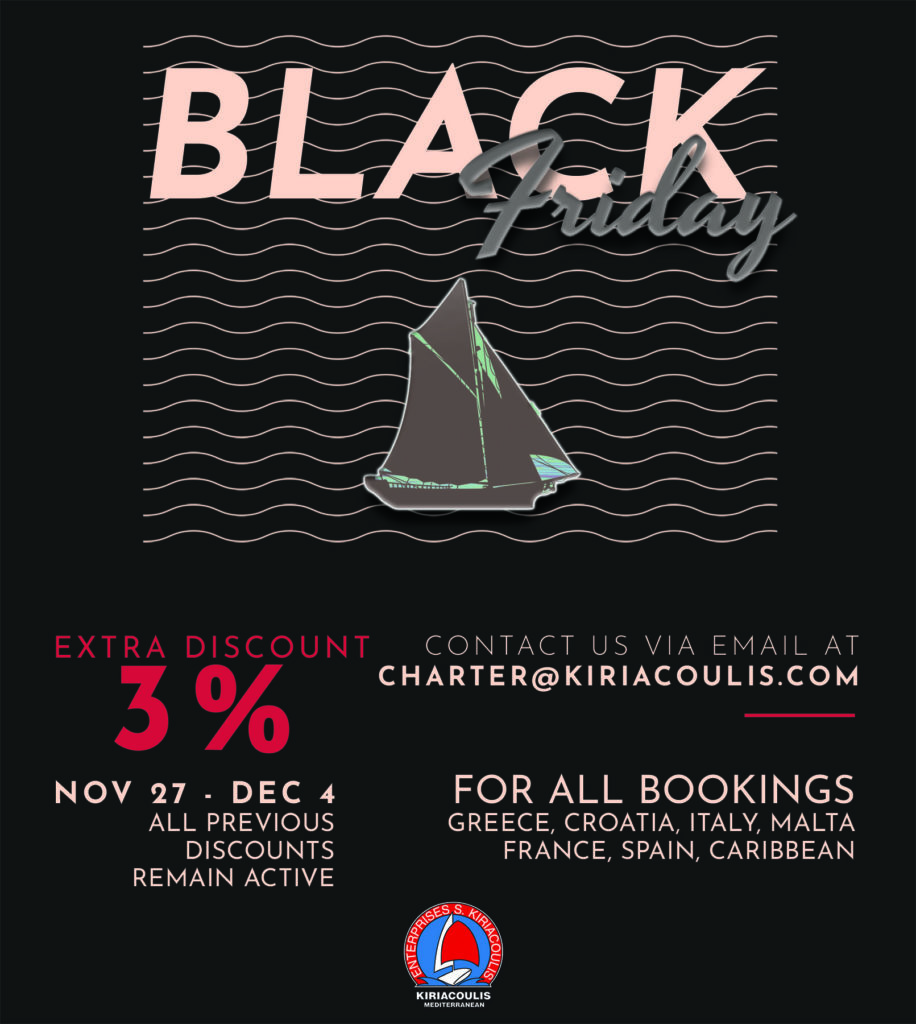 BROWSE CHARTERS