The name Sounio became synonymous of wealth and power, with the glorious temple of Poseidon emerging on its high cliffs, which on the one side are bathed by the Aegean Sea and on the other side they meet the Saronic Gulf. Its waters are named after the mythical hero Aegean.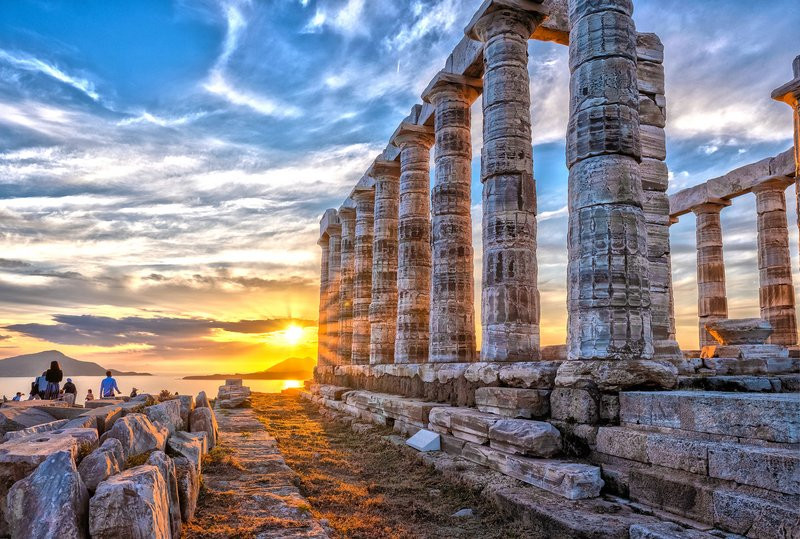 The ancient Greek temple of Poseidon under the dramatic cloudy sky. Cape Sounion, Greece
The temple was built in 444-440 BC and was part of the building program of Pericles the Athenian. It was also a trading post and a naval base of the ancient Athenians while it was connected with maintenance of warships, leaving to this day the signs of their activity visible.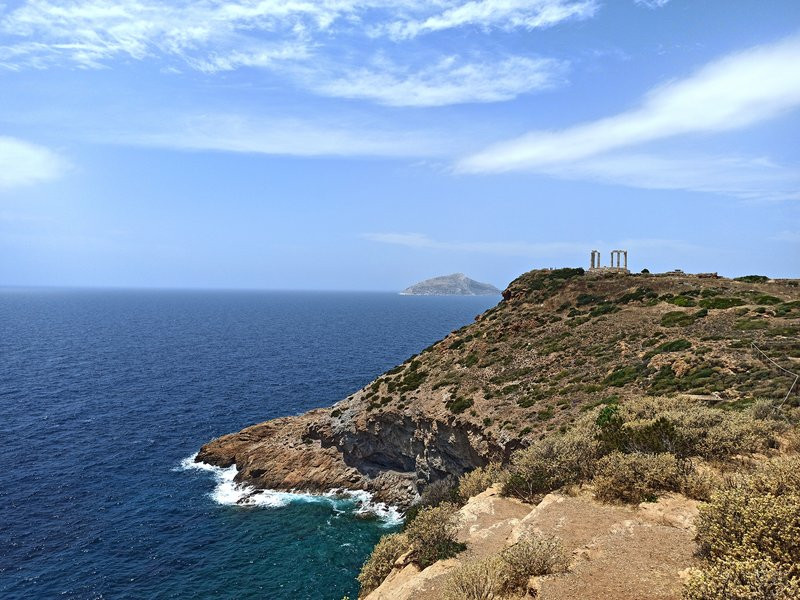 Distant view of the Poseidon temple. This is where the Aegean sea meets the Saronic gulf.
The distance from Alimos marina to the cape of Sounio is only 20 nautical miles. It is an attraction for every person who visits Athens, even though it is not so close to the center. The bay below the ancient temple is used as mooring point for many sailing boats.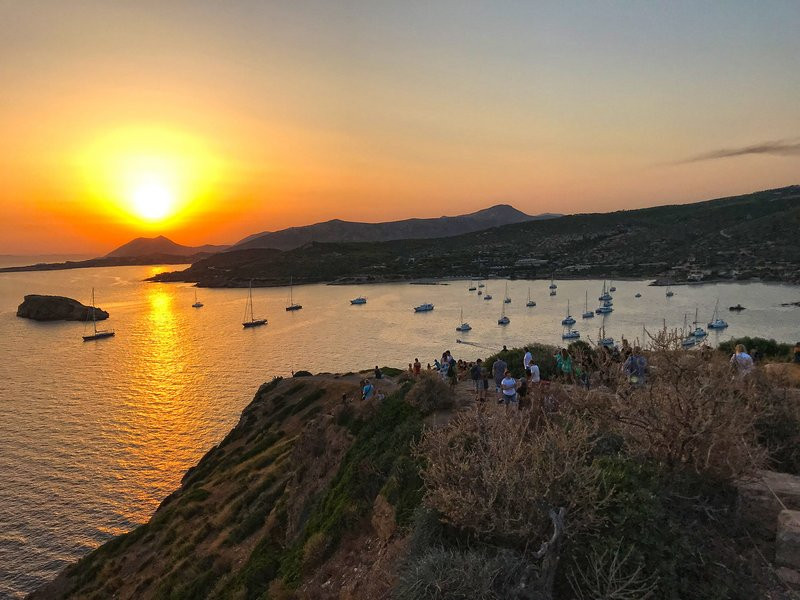 Easily find a safe spot for your yacht, walk on the hill and enjoy the sunset.
The ancient temple is open to the public 7 days per week (except public holidays) from 9:30 in the morning until the sunset.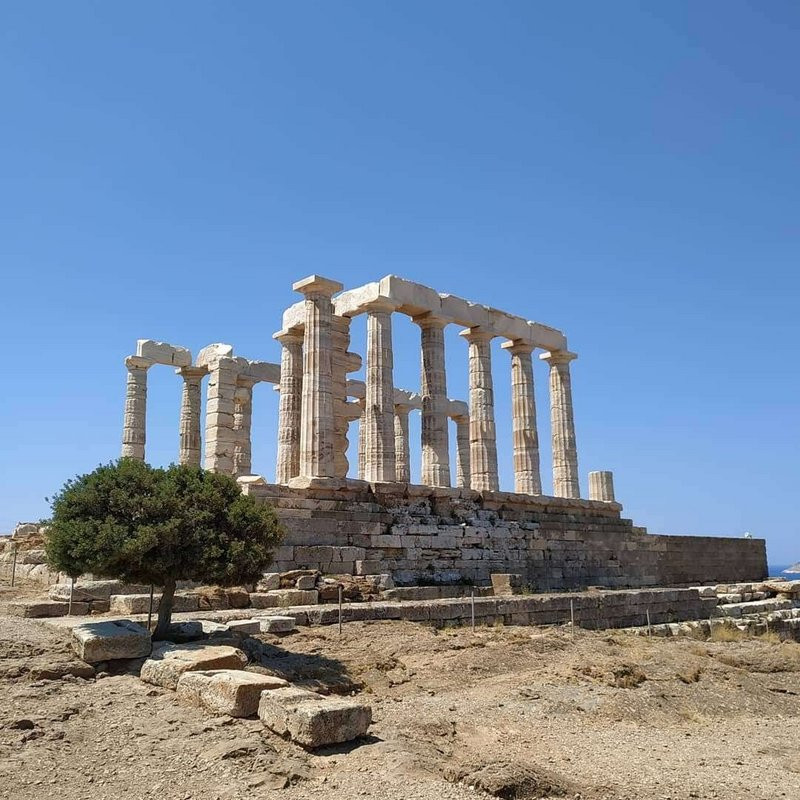 Cape Sounio – Sunset at Sounio next to the ancient iconic Poseidon temple. One of the Twelve Olympian Gods of ancient greek religion and mythology. God of the sea.