Corsica
The origin of the name Corsica is subject to much debate and remains a mystery. There is also no doubt that Corsica is a real mystery island with many natural beauties to discover and more than 200 beaches to explore.
It is the most mountainous island in the Mediterranean and the fourth largest after Sicily, Sardinia and Cyprus.
It is 183 km long at longest, 83 km wide at widest and it has 1,000 km of coastline. The island has many mountains and very fertile soils. There are areas that are completely green from the beautiful forests. The 1/3 of the island surface is dedicated to nature reserves.
The island is located 49 nautical miles from Tuscany in Italy and 92 nautical miles from the Côte d'Azur in France. The south side of the island almost touches Sardinia, which is easy to reach from the port of Bonifacio.
French is the official and most widely spoken language in Corsica. Some local dialects still exist highlighting the history and the deep culture of the island.
Corsica has a lot of different tastes because of its many different geological characteristics. Many ingredients contribute to a special local cuisine. Wild boar is popular. There is also seafood and river fish such as trout. Delicacies like figatellu, made with liver and coppa, ham and lonzu made from Corsican pork. The populous cheese brocciu is used as a fresh ingredient in many dishes. Chestnuts is the main ingredient in the making of pasta and cakes. The Corsican cuisine is influenced from the Italian cuisine but retains its own identity. A variety of delicious local alcohol drinks is also available in the area.
Corsica has four international airports, so it is fast and easy to visit the island from another country.
Sailing around Corsica is safe because the land is always close and easy to reach.


---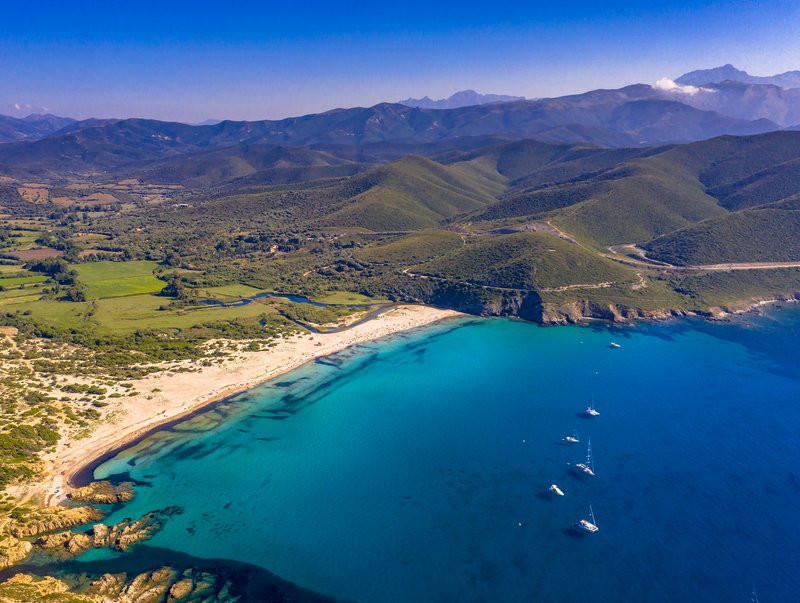 7 days suggested itinerary
1st   day:
 Embarkation
2nd day:
 Propriano - Bonifacio
3rd  day:
 Bonifacio - Lavezzi Islands
4th  day:
 Lavezzi Islands - Porto-Vecchio
5th  day: Porto-Vecchio - Ventilegne
6th  day: Ventilegne - Tizzano Golf
7th  day:
 Tizzano Golf – Propriano
8th  day:
 Disembarkation